Subscriptions & Entitlements
In addition to monitoring and managing cloud cost and usage, Onix customers that utilize any of Google's other products and services can view and manage subscriptions directly in OnSpend. These include subscriptions for Workspace, Voice, Vault, Drive Storage, Meet, and more.
Note: The subscription view is only available to Onix customers with active subscriptions to one or more Google services. You must have edit access to a customer resource in order to view and manage subscriptions.
You can view all of your subscriptions by navigating to the Customers view. The customer view will show all customer resources including the number of cloud billing accounts and other subscriptions.
Viewing Subscriptions

To view all current subscriptions associated with a customer resource, complete the following steps.
Navigate to the Customers view.
If you have access to multiple customer resources, select a customer from the list. If you have access to a single customer resource, it will be selected automatically.
All subscriptions, including applicable plan and license counts will be displayed.
To view details or to create alerts for a specific subscription, select a subscription from the list.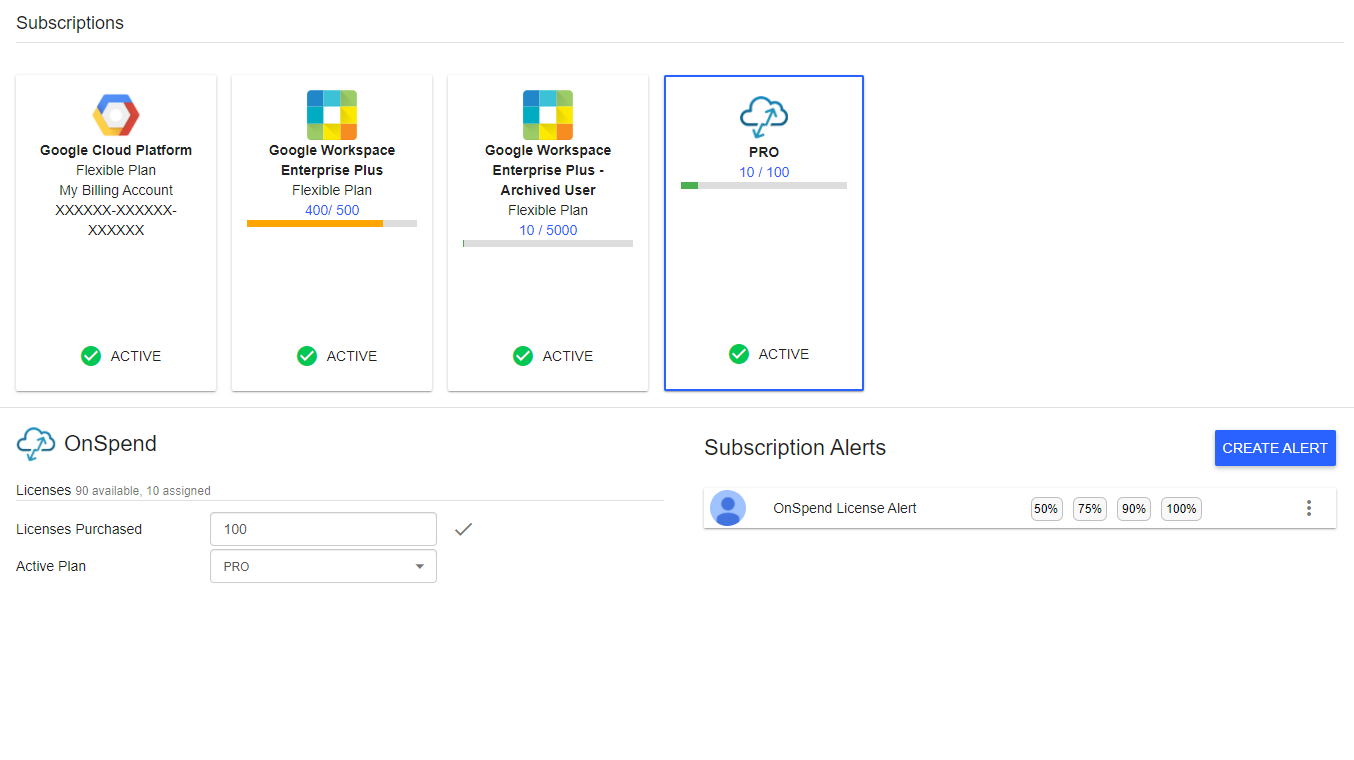 Creating Subscription Alerts

Please refer to the alerts documentation to create subscription alerts.